Divine Dine catering offers its full catering services in Auckland, Coromandel, Hamilton, Taupo and the Bay of Plenty.
We provide catering for functions, corporate events and weddings. Our services also include in home private chef catering, with our commercial mobile trailer, the possibilities are endless and we can cater your functions wherever you need us.

Event & Function
Catering is an essential element to the success of your event, food leaves a lingering taste in your mouth and a lasting memory, we want to help you make a great impression.

Wedding
We are known for our flexible, fresh and tailor made approach to wedding food. We want to partner with you to bring your food dreams for your special day to life.

Private Chef
For in home parties and celebrations we offer you your very own personal chef, to ensure that you can relax and enjoy the company of your friends and family.
Thanks to Shane and his team both of our children's wedding had ample, beautiful food. A day that ran smoothly, with the reliability of someone that will go that extra mile to make things great. I can not recommend Shane and his talent for good food enough.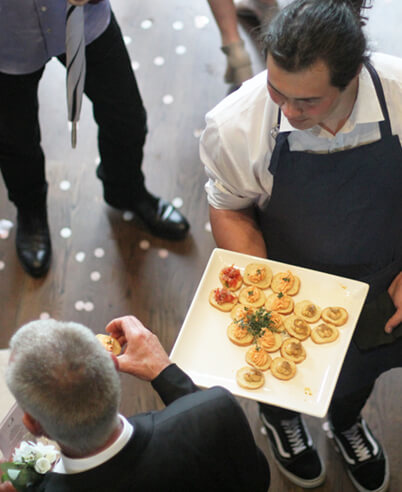 We are passionate, skilled food professionals.
Divine Dine catering is a kiwi family owned and operated business based in Tauranga, who aspires to partner with you and work hard to exceed your expectations.
Collectively, we have over 30 years of experience in the food and hospitality industry although we are constantly refining and developing our expertise.
Simply put, we are foodies at heart. We live and breathe it. It's in our blood. Food to us is an act of love. It has the power to nourish both the body and soul.